"BEN DROWNED Huanted Majora's Mask" is the ninth and final episode of Season 1 of Creepy Gaming.
Description
Edit
"In this episode we take a look at the controversial, much requested creepypasta, BEN DROWNED. Thanks for watching! Subscribe for more! If you have a suggestion for CREEPY GAMING let me know in the comments. Peace."
Mike tells the story of Jadusable's controversial videos, BEN.wmv, DROWNED.wmv, JADUSABLE.wmv, free.wmv, and kingkong.wmv.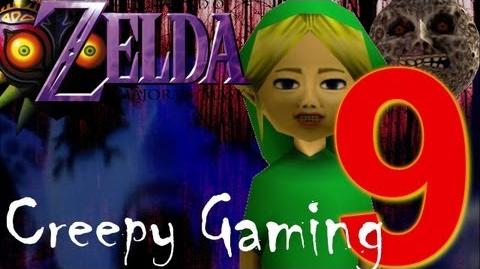 Ad blocker interference detected!
Wikia is a free-to-use site that makes money from advertising. We have a modified experience for viewers using ad blockers

Wikia is not accessible if you've made further modifications. Remove the custom ad blocker rule(s) and the page will load as expected.