Packson is the son of Mike, he was born in Saint Vincent's Hospital in Little Rock, Arkansas. He was born on August 6, 2012 and is one year old. He was mentioned in Jam Sessions A6 Hidden Message and was first seen in Max Payne 3 Demon Baby.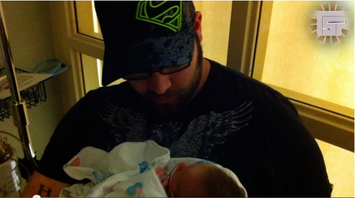 Ad blocker interference detected!
Wikia is a free-to-use site that makes money from advertising. We have a modified experience for viewers using ad blockers

Wikia is not accessible if you've made further modifications. Remove the custom ad blocker rule(s) and the page will load as expected.